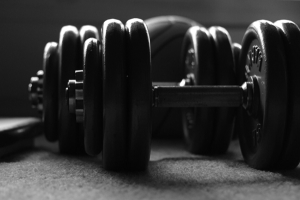 In order for you to be healthy and keep in good shape, you need to not just eat right, but exercise well also. A good gym is hard to find which is why we've sweated our way through the city to bring you the very best Ibadan has to offer. 
Carlton Gate 
This gym is located at the Carlton gate hotel in Idi-ape. It is attractive and well equipped with weights, dumbbells and more for whatever workout you want to try out. It is a highly rated destination among fitness enthusiasts in the city thanks to its impeccably high standards.
Kakanfo 
Another well maintained hotel gym, this time it's the revered Kakanfo located at Ring-Road. This one is a particularly relaxed spot as far as gyms go. The exercise area itself is crammed with a couple of dozen new machines, and the entire gymnasium is generally well designed and planned out.
University of Ibadan Sport Centre
The premier university is home to a sports center with a well equipped gym and a number of trainers to help supervise workouts. Although the gym is at the rough-and-ready end of the spectrum but is more spacious than other options in town. You can register for any workout of your choice from squats to body building.
Bayse One
A smart set-up with plenty of functional equipment of all types, Bayse One (located at Bayse One gym at Jericho) is a great choice if you are around Jericho.
Owu Crown 
The Iwo-Road side of town has a surprising lack of gyms. Owu Crown gym at Monotan is an attempt to correct this imbalance. This gym, a part of the highly rated hotel which opened in early 2000s, is a seriously trendy offering.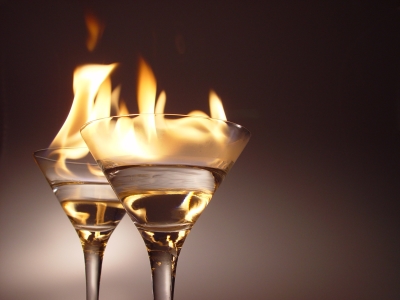 Ibadan has many nightlife hubs with the Ring-Road area earmarked as the city's unofficial entertainment precinct. Come nightfall, each district comes alive with the sound of live bands, laughter and nightclub beats. With countless bars, clubs and lounges on every block, deciding where to go can be the hardest part.
Looking for where to blow steam tonight?
With the amount of trendy bars, traditional pubs, nightclubs with DJs and bush bars in in the city, the decision is hard enough. We have narrowed down the options to those places with the most appeal and the best reputation. We offer a carefully vetted selection to let you explore the city nightlife on your own. These places promise a stellar experience and a taste of the city that you just can't miss. 
1. Mauve Lounge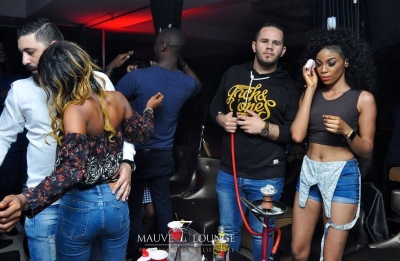 Tucked away from the leery crowds prowling around Ring-Road, Mauve Lounge is arguably the best nightlife spot in all of the city. An intimate venue, famous for its original vibe and brilliant DJs, Mauve is the perfect place to meet celebrities, socialites and the crème de la crème. It is not unusual for brands like Hennessey, Ciroc and Moet to sponsor club tours from A-list musicians at the lounge. The lounge opens from Wednesday to Saturday and closes at 4am. Their security here is top notch and they have an excellent parking to boot as well.
P.S – While at the Mauve 21, order for the official Ibadan Cocktail by Adewale Agbaje.
2. Aqua Ebevande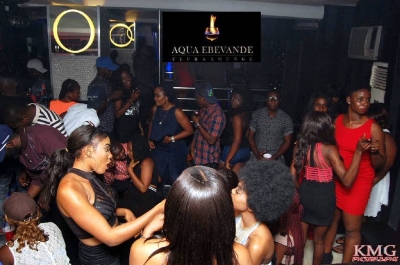 You might have heard Olamide name drop this club once or twice in his lyrics when referencing Ibadan, that's how highly regarded this night club is on the nightlife circuit, both inside and outside the city. Also located at Ring-Road, Ebevande is one of the older clubs in the city, having been around for some years now. The nightclub has a casual space that seeks to draw an attitude-free crowd. They have a reputation for great music thanks to the caliber of DJs that play here and the dance floor is always full of crowds looking to get their groove on. 
3. Apollos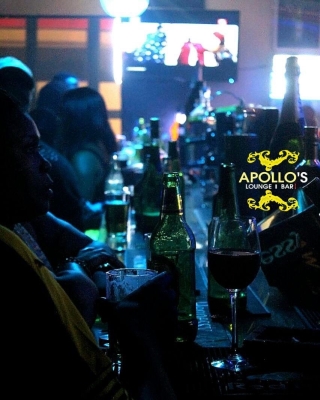 In just a few years, Apollos has become one of the most popular and hottest clubs in Ibadan, owing largely to its fairly priced liquor – and brilliant finish. The club's ambience has a cosmopolitan edge with a lovely blend of fun and youth. While it may not the biggest in terms of size, what Apollos lacks in space, it more than makes up for with its dazzling and sophisticated lounge perfect for sipping whiskeys, downing cocktails and enjoying good company. They also have a spacious parking space. 
4. Gentlemen's Quarters a.k.a. GQ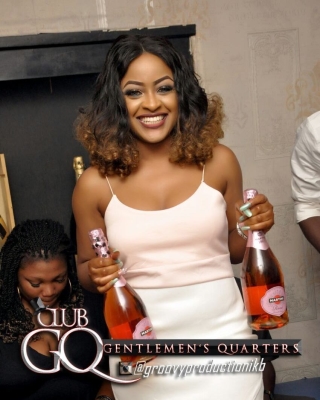 This bar may not be as sophisticated as the others on this list but its popularity especially in this part of the city is second to none. Located along Awolowo Road in Bodija, the setting is reminiscent of traditional bush bars but its clientele spans across all groups nonetheless. From suit toting businessmen to casual entrepreneurs, GQ accommodates most thanks to their moderately priced drinks and extremely friendly bartenders. Locals love it for the cold drinks, good music and nice people there. Simple as that. Not many people really know that there is a club, because there is is no big sign or large entrance. There is just a security standing in front of the gate.
5. Latitude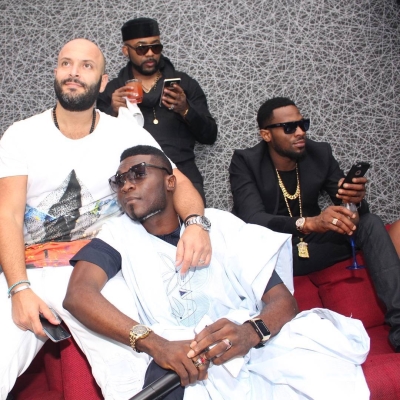 Chic and relaxed, this club attracts a sophisticated crowd of young Ibadan locals while offering an escape for the hustle and bustle of the inner city, creating a chilled out haven right there on the ground floor of the Ventura Mall, Samonda. They gained international recognition when they became the first lounge to use hoverboards to serve their customers. Latitude's beautiful and bright decor matched with it's happening and beautiful patrons and staff has transformed it into a sophisticated urban playground for grown ups. It features intimate corners and lounges for private chats with friends (or for business), relaxed lounging areas and plenty of space outside if you want to enjoy the weather. If you plan on eating the night away, Latitude has a stunning bar menu and a number of in-house restaurant options.  
6. Club deRock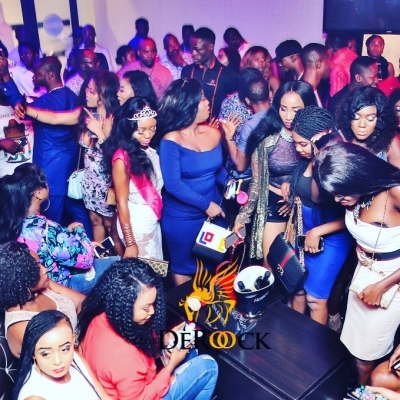 The latest addition to the clubs in Ibadan, this spot opened December 2016 and is quickly establishing itself as a reliable way for Ibadan revelers to ease their stress and lose their inhibitions just about every day. Just like Apollos, it is located at the Palms Mall which means there is adequate parking space. One of a few true sports bars in Ibadan, Latitude offers 19 flat panel TVs, some of the biggest and best burgers in town and, of course, plenty of beer. Locals flock to this popular dive to order classic eats from the famous menu, especially the crab cake sandwich. Simple and undeniably satisfying, Time Out is a great place to watch sporting events with large groups. Expect plenty of cheering on game day!
.