Chances are that you might have seen one of the promo posters on social media or heard about it by word of mouth but unlike some other less than funny comedy nights, Comedy Lounge with Peteru isn't a rip off…
Don't ever believe there is nothing to do in the city. Ibadan has troves of hidden treasures begging to be discovered. So if you ever find yourself in town on a Thursday evening, in search of what to do, you should visit the Mauve Lounge, order a vodka neat and then check out Comedy Lounge by Peteru.
Comedy Lounge compere, Peteru is arguably the most prominent stand up comic in the city. He is widely regarded as one of the hottest properties in the entertainment industry. His comedy shows are always sold out and he knows how to control his audience. He is very energetic and the way he carves out jokes from the things going on around him is is quite impressive.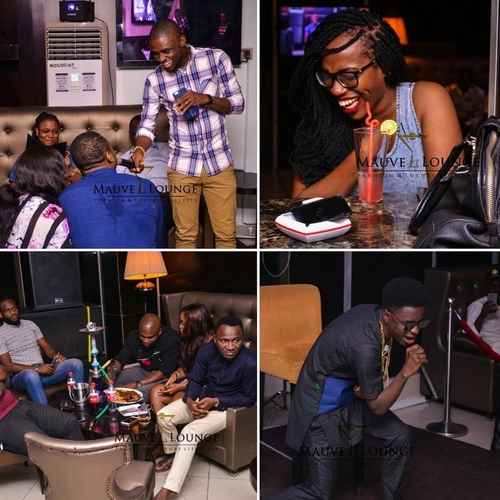 But if you are still wondering what really happens at comedy lounge (besides getting an obvious case of cracked ribs), then a take the Karaoke section for instance, where one or two popular faces (some of the names that have appeared include Saeon and Adunni Ade) are invited to come and compete in the karaoke event. The audience is also allowed to partake and people are grouped into different groups to compete, sometimes with a prize or two at stake The result is a mix of awkward hilarious moments punctuated by varying degrees of baritone and soprano voices much to the drunken amusement of the audience.
Tonight is another edition of the comedy louge. Barring any delays, the event starts by 8pm and the venue is the Mauve 21 Lounge, Ring-Road.
See you there tonight!