Warning: (contains 0.7% spoilers)
January usually doesn't have many of its own good movies which is great as it affords you the time to catch up to all the ones you missed out on in December's avalanche. Well now that all that's over, we suggest you strap in because we have this feeling that this is going to be a great year for movies. With the number of quality movies expected to hit the big screen this year,  one can expect the local cinemas in the city (FilmHouse & Viva Cinemas) to continue flourishing.
Here are some movies we think should be a worth seeing this month.
(Editor's note: Remember to check the PG ratings for these movies before you watch them)
John Wick: Chapter 2 (February 10)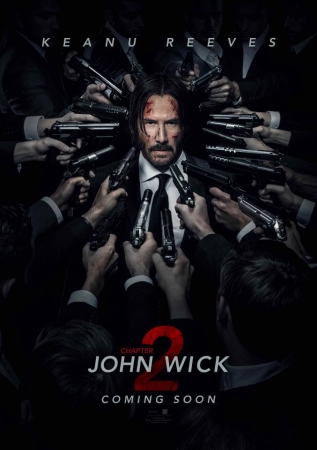 Starring: Ruby Rose, Keanu Reeves, Lawrence Fishburne
Genre: Crime, Thriller
Directed by: Chad Stahelski
Three cheers for the surprisingly delightful third act of Keanu Reeves. The first John Wick movie gave the actor his most iconic role since The Matrix, and if the reluctant hit man decides to keep postponing retirement, this gun-fu train seems like it might have a few more thrilling stops left in it.
Chapter two sees retired super-assassin John Wick's plans to resume a quiet civilian life are cut short when Italian gangster Santino D'Antonio shows up on his doorstep with a gold marker, compelling him to repay past favors. Ordered by Winston, kingpin of secret assassin society The Continental, to respect the organization's ancient code, Wick reluctantly accepts the assignment to travel to Rome to take out D'Antonio's sister, the ruthless capo atop the Italian Camorra crime syndicate.
Fifty Shades Darker (February 13)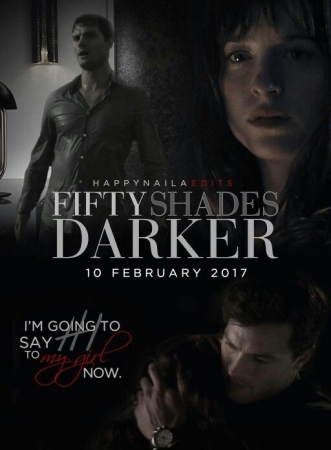 Starring: Dakota Johnson, Jamie Dornan, Jennifer Ehle, Marcia Gay Harden
Genre: Romance, Drama
Directed by: James Foley 
Apparently there are more people are anticipating this movie more than the return of Christ. The trailer has already broken the record for most views on YouTube and the hype around the movie just keeps growing day by day just like with the Twilight Saga except this movie is way sexier.
After breaking up with Christian, Ana is tries to move on from their relationship but events turn 'Fifty Shades Darker' when he reappears, wanting her back in his life. This time, Ana doesn't want any rules, any punishments, or any secrets. But that might prove difficult as the demons in Christian's past – and the other women he's been with – come back to haunt him. They've just gotten back together, but will they be torn apart a second time? Slip into something 'Fifty Shades Darker' for the eagerly-anticipated second chapter in the record-breaking 'Fifty Shades' phenomenon.
The LEGO Batman Movie (February 10)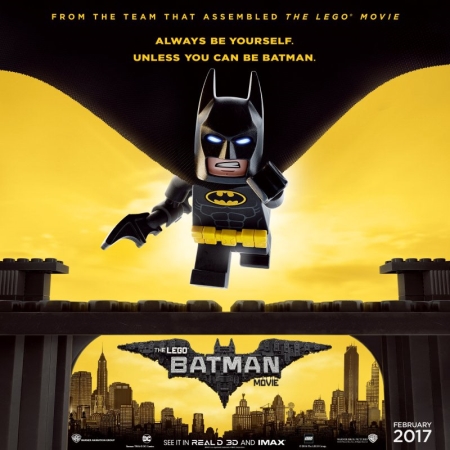 Starring: Will Arnett, Zach Galifianakis, Michael Cera, Rosario Dawson, Ralph Fiennes
Genre: Animation, Action, Adventure, Fantasy
Directed by: Chris McKay
It's not everyday that Warner Bros. releases two different versions of Batman around the same time but that's exactly what we'll get when Justice League and The Lego Batman Movie both arrive at the cinema in 2017. The latter is due to come out later this month and it promises to be absolutely uproarious if its predecessor, 'The Lego Movie' is anything to go by. There are big changes brewing in Gotham, and if he wants to save the city from The Joker's hostile takeover, Batman may have to drop the lone vigilante thing, try to work with others and maybe, just maybe, learn to lighten up
The Great Wall (February 17)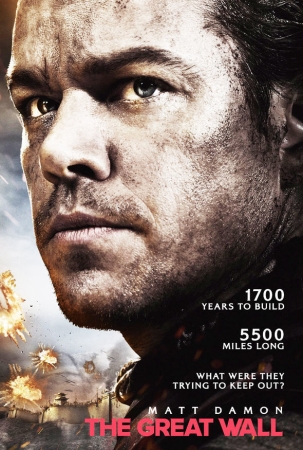 Starring: Matt Damon, Jing Tian, Pedro Pascal, Willem Dafoe, Andy Lau,
Genre: Action & Adventure/Fantasy, Drama, Mystery & Suspense
Directed by: Yimou Zhang
Starring global superstar Matt Damon and directed by one of the most breathtaking visual stylists of our time, Zhang Yimou (Hero, House of Flying Daggers), Legendary's The Great Wall tells the story of an elite force making a valiant stand for humanity on the world's most iconic structure. The first English-language production for Yimou is the largest film ever shot entirely in China. The Great Wall also stars Jing Tian, Pedro Pascal, Willem Dafoe and Andy Lau.
Get Out (February 24)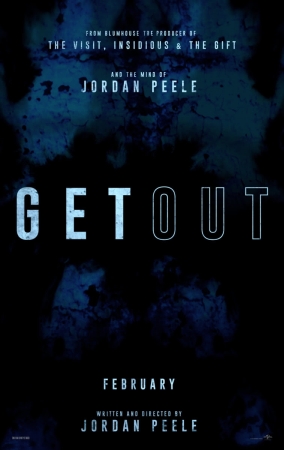 Starring: Daniel Kaluuya, Allison Williams, Catherine Keener, Bradley Whitford 
Genre: Horror, Thriller.
Directed by: Jordan Peele 
Get Out is a 2017 American horror film written and directed by Jordan Peele and marks his directorial debut. While Jordan Peele (Key & Peele) doesn't often inspire a lot of confidence in his movies, the trailers belie any presuppositions harbored from his previous works.  The movie looks intelligent, frightening and more than willing to tap into a racial anxiety undercutting recent events in the global zeitgeist.